Gorilla Media Blog Page
Latest news from mobile outdoor advertising company Gorilla Media featuring advertising vans (AdVans) advertising bikes (AdBikes) and advertising trailers (AdTrailers).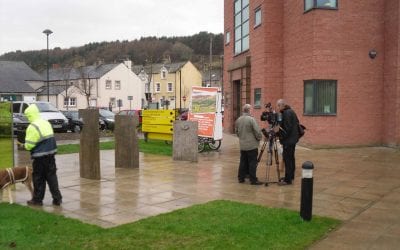 Lobbyist organisation '38 Degrees' probably thought it was a long shot when they contacted Gorilla Media to provide 3 AdBikes with riders to be outside the Cumbrian Council offices the very next day. The objective was to influence council members as they entered the...
read more